AT&T has brought the gargantuan Samsung Galaxy Mega 6.3 to its lineup today. With a 6.3" screen, it is easily the largest phone being offered by American carriers currently, and it is priced at $149.99 on a 2 year contract with AT&T. Read on below the break to know more about the new AT&T phablet below the break!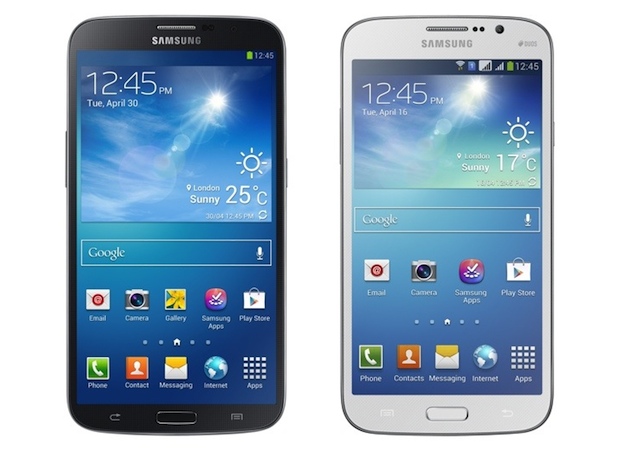 Phablets weren't really a thing before Samsung came along with its ultra successful Galaxy Note series of phablets (let's just ignore the abysmal Dell Streak here for now). In fact, nowadays, more and more 'normal' smartphones are reaching phablet-esque dimensions, with 4.7" screens being par for the course now in most Android phones. However, Samsung went one (or more) step further by launching mid range phablets in the guise of a new series of phones - the Galaxy Mega 5.8 and Galaxy Mega 6.3. As their names suggest, their screens measure at a whopping 5.8" and 6.3" respectively, but their specs are decidedly middling, at best. A huge screen is the only and only USP of the Galaxy Mega line; in fact, the Mega 6.3 is only just pipped to the title of being the largest mainstream phone available globally by the colossal 6.4 inch screen found in the Sony Xperia Z Ultra.
The Galaxy Mega 6.3 is available on a 2 year contract for $149 as stated above, but it is also being offered unsubsidized for $479.99, or with a 1 year contract for a price of $399.99. You should head to the AT&T site for the Galaxy Mega 6.3 to have a look at it, and decide whether you want it!