Samsung Galaxy Gear smart watch rumored to have a dual core chip, 1 GB of RAM, and more!
This entry was posted on Saturday, August 17, 2013 by Luvvitt.
There's a Samsung event lined up in the first week of next month (September 4) where Samsung is expected to launch the Samsung Galaxy Note III, along with what is probably the very first mainstream smart watch from any of the major OEMs in the tech world – a watch that's being dubbed the 'Galaxy Gear' in most quarters. Details about it have been sketchy, to say the least, as predicting the specs of a watch, smart or not, was bound to be rather tricky for anyone involved in the generally hyperactive tech rumor mill. However, Sammobile cites an anonymous tipster in putting forward what they expect to the hardware specs in the Samsung smart watch. Read on below the break to know more about the Galaxy Gear!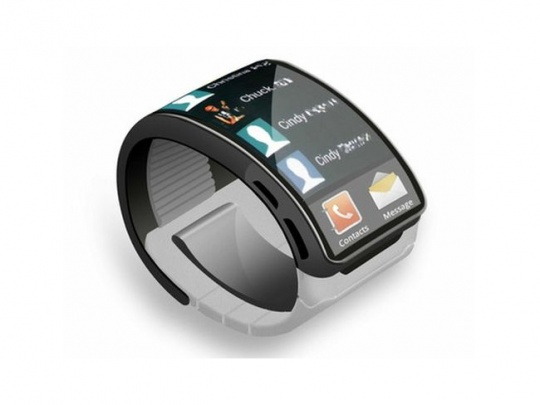 According to the Sammobile report, the Samsung Galaxy gear will have a Samsung Exynos 4212 dual core 1.5GHz chipset – a rather high amount of power making it comparable to most midrange smartphones. It will also have a ARM Mali-400 MP4 GPU (!). On the memory side of things, it'll have RAM of 1 GB. The display resolution will be 320×320, which may not sound like much, but in a 1.67 inch watch screen, it may prove to be enough. It will be an AMOLED display, as is the case with most Samsung phones, though there seems to be some lack of clarity about whether it will be a flexible one or not. It'll also have a 2 MP shooter, and will have both Bluetooth and NFC as connectivity options.
The rumored specs for the Galaxy Gear smart watch do seem to be overkill at this point of time, as the reasons for putting in smartphone-grade specs in a watch are simply incomprehensible at this point of time. Stay tuned to know what exactly Samsung has in store for the Gear!