Piper Jaffray predicts details about the iPhone 5C and 5S
This entry was posted on Tuesday, August 13, 2013 by Luvvitt.
Noted investment bank and asset management firm Piper Jaffray has always been quite spot on with their predictions about Apple products, and with the potentially game changing low cost iPhone 5C being on the horizon, an analyst from Piper Jaffray has chimed in with what one could expect from the phone borne out of Apple's unprecedented desire to consolidate its market share for even mid range phones. Read on below the break to know more about what one could expect from the 5C and 5S below the break!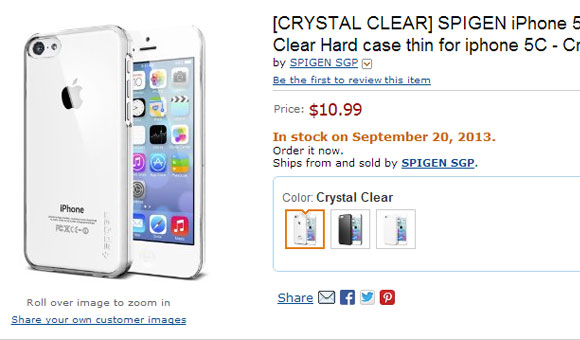 For starters, Piper Jaffray analyst Gene Munster reiterates that Apple will be launching a flagship sequel to the popular iPhone 5, and it'll be called the iPhone 5S. Moreover, the legendary company from Cupertino will be testing the waters in the budget phone market as well by launching what's been dubbed as the iPhone 5C so far.
The iPhone 5S will have a fingerprint sensor, as the tech media has already conveyed to all and sundry. It will not be a huge upgrade over the iPhone 5, but it will feature slightly better processor speed, more memory, and the likes.
The iPhone 5C, on the other hand, will be a cheaper variant of the usual iPhone, with a plastic case, no Siri, much lower memory, a low resolution and smaller screen, no LTE, and a worse camera than the iPhone 5 for instance. It is expected to effectively replace the iPhone 4S as the cheapest Apple iPhone offering, and is expected to retail at $300 off contract.
There's a great deal of potential here for a hugely successful run in the market for the iPhone 5C. A lot of developing markets in South America, Africa and South Asia have ended up being complete no-gos for Apple so far, because contract subsidies don't exist there, and off contract pricing is extortionately expensive. The 5C may just change all that, and expand the Apple brand to new demographics.