Photos of the gold iPhone 5S keep getting leaked; box for 128 GB version gets clicked as well!
This entry was posted on Sunday, August 25, 2013 by Luvvitt.
Apple's always had some of the most intense speculation in the tech world directed at its upcoming products, but it has been equally adept at keeping leaks to a minimum, and cutting down on all possible sources of those leaks in the first place with some rather extreme security measures. Now, however, Apple seems to have little control on the deluge of leaked information about its upcoming iPhone 5S (and 5C), as there seems to be little left to the imagination of the rumor mills by now. The latest set of Apple iPhone leaks include a set of photos about the somewhat unexpected gold iPhone 5S, along with a version of the iPhone with higher storage space than ever before. Read on below the break to know more.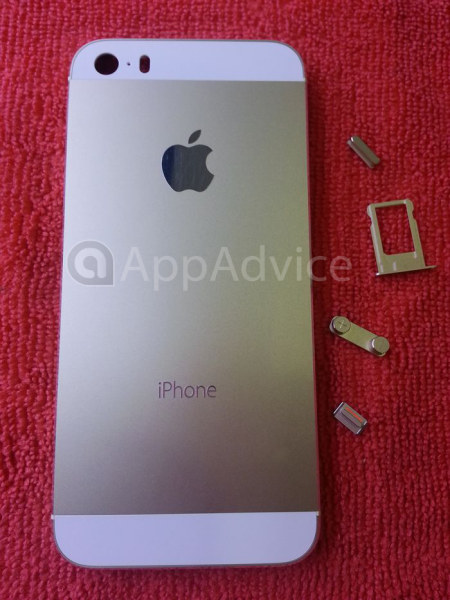 The latest set of leaked gold iPhone 5S photos show an iPhone which isn't entirely gold in color. In fact, the majority of the back panel is in gold, but the panels on the top and bottom are colored white, and are plastic. The typography used in the engraved iPhone label at the back seem to be a lot less bold than before, moreover. There's also a dual LED flash in the phone, according to the leaked images. There's also a leaked photo with the box for a 128 GB iPhone in the latest set.
Head to the source link below to have a look at many more photos for yourself.