Verizon bringing Galaxy S 4 a week earlier than expected now
This entry was posted on Wednesday, May 15, 2013 by Luvvitt.
Verizon users who have been eagerly awaiting the release of the Samsung Galaxy S 4 are in for a treat as VZW have advanced the launch date of the Galaxy S 4 by a week, to May 23rd now. The Galaxy S 4 is already available for preorder online from Verizon for a price tag of a reasonable $199.99 (with a $50 rebate for a new two year customer agreement).  May 23rd will be the date when the S 4 will be available for purchase online (from Verizon's web store) and from Verizon Wireless Stores.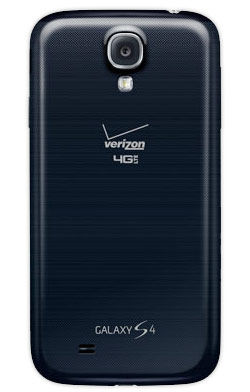 The Verizon Galaxy S 4 will be available to customers in the colors Black Mist as well as White Frost. Verizon claims that its Galaxy S 4 is global ready and will have no issues on being used abroad. Combined with Samsung's inbuilt software such as the S Translator, frequent travelers should face none of the usual complaints that they tend to have with carrier locked phones.
The general features of the Galaxy S 4 are all in there as well, with features like Smart Stay and shooting video or capturing images from both cameras simultaneously being a couple of nifty tricks made possible by Samsung's software. There's an infrared blaster inbuilt in the phone as well, making it a very handy remote for your TV. You can also use Air View to browse through media or scroll through folders without touching the screen of the Galaxy S 4.
The Samsung Galaxy S 4 is right up there in the top echelons of the best Android smartphone out there, along with the HTC One. Verizon users on the verge of winding down their contracts have every reason to go for it as their next smartphone!