Twitter to censor tweets!
This entry was posted on Friday, January 27, 2012 by elialtaras.
Twitter has made the necessary changes in its technology and now it can censor tweets according to countries. This was announced on Thursday and it may put a dent on Twitter's free speech policy as the company is looking to expand in new regions and gain larger audiences.
Twitter views the censorship tool as a means to make individual tweets visible to a maximum number of people while upholding the laws in various different countries of the world. This means that any tweet that is deleted by Twitter will not be deleted universally, but will be invisible only to a select region(s) and the rest of the Twitterati will be able to view that tweet. The way Twitter has planned this is to put up a censorship notice as soon as a tweet is taken down.
This reminds one of Google's policy where the search giant removes selected search results from its service on the basis of whether that result is legal/allowed in a country or not. Also, Twitter plans to follow Google's footsteps in that it plans to post the removal requests from governments or organizations and individuals on the website 'chillingeffects.org'. It's not surprising though, as the general counsel in Twitter, Alexander Macgilliyray previously worked at Google and advised Google on its censorship policy.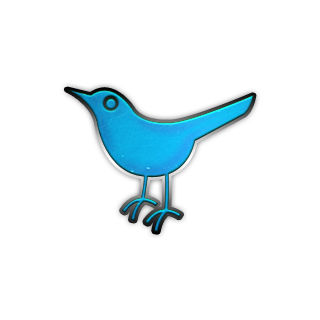 Twitter wrote in a blog post, "One of our core values as a company is to defend and respect each user's voice," Twitter wrote in a blog post. "We try to keep content up wherever and whenever we can, and we will be transparent with users when we can't. The tweets must continue to flow."
The short messaging company, Twitter has made a name for itself in major political movements such as the Tahrir Square uprising in Egypt, which eventually overthrew long standing President Hosni Mubarak. So Twitter's role is important in shaping future politcal and social events. Also, Twitter aims to expand its services to about 1 billion people. Currently, it has around 100 million active users. Thus, Twitter's policy of following legal guidelines of different countries and filtering tweets accordingly, makes a lot of sense