Vently Allows iPhone Users to Blow Off Steam Safely
This entry was posted on Friday, August 5, 2011 by info.
New iPhone App lets users express their deepest thoughts and feelings with no fear of consequences.
______________________________________________________________________
Walnut Creek, CA (PRWEB) August 05, 2011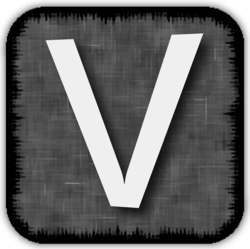 Everyone feels the need to vent now and then. But revealing your deepest thoughts and feelings at the wrong place or time can have negative consequences. The new iPhone app Vently provides a safe environment for relieving the tension of pent up emotions.
"You can stop worrying about ruining personal relationships that took years to build or damaging your situation at the office," says Vently creator Plamen Petrov. "Now you can use our iPhone application to vent all you want with absolutely no side effects."
Just download the free application Vently to your iPhone, iPod Touch or iPad, log in anonymously and share whatever is on your mind with a receptive audience who are also there to vent, explains Petrov, founder of mobiPe.
What makes Vently different from other chat applications is that users type in anything they want anonymously. Only the 150 most recent posts can be seen. After that a rant gets erased forever, and with it any potential long-term consequences. "Everyone needs to let off a little steam now and then," says Petrov. "You can do it here safely with no fear of landing yourself in jail."
For more information about the Vently launch, visit http://vently.mobipe.com
About mobiPe, LLC
mobiPe creates applications that provide iPhone and Android users new opportunities for communication and engagement. mobiPe is headquartered in Walnut Creek, CA.
For more information about mobiPe and Vently, visit: http://mobipe.com