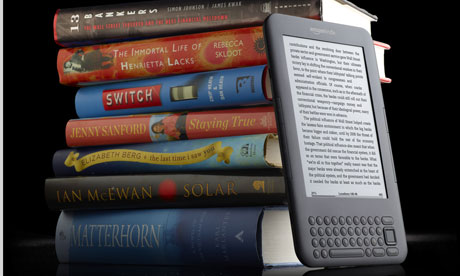 Amazon.com has reported that Kindle books have now overtaken the traditional paperback books since the start of this year. And we're not even talking hard cover books – we're talking handy paperbacks!
Amazon's stats are surprising, but the margin between the two sales is still pretty narrow. For every 100 paperback books sold by Amazon, 115 Kindle books were sold. And compared to hardcover books, digital books that were sold amounted to three times that of hardcover. Amazon's stats do not include free Kindle books and it encompasses the entire Amazon business in the United States, including those books for which there is no Kindle version.
It has been previously known that digital books were outselling hardcover books, but this is the first instance that digital books sales have overtaken the sale of paperback books. It is not known what's the exact number of Kindles that have been sold in 2010, but according to some reports, 8 million Kindles were sold last year. This figure, if combined with the sale of iPods, iPads, iPhone etc, amounts to millions of digital book sales, because Kindle offers its e-reading app on multiple mobile platforms.
In the Digital Book World Conference, James McQuivey from Forrester Research gave some research-based information in which he estimated that about $1 billion were spent on e-books last year, and this figure would reach around $1.3 billion in 2011.