Icycle : On thin ice is one of the most bizzare games on the App store. You get to play as a naked man riding a bicycle through an ice riddled wonderland. The strangeness of this game is its most curious aspect and make you want to try it out.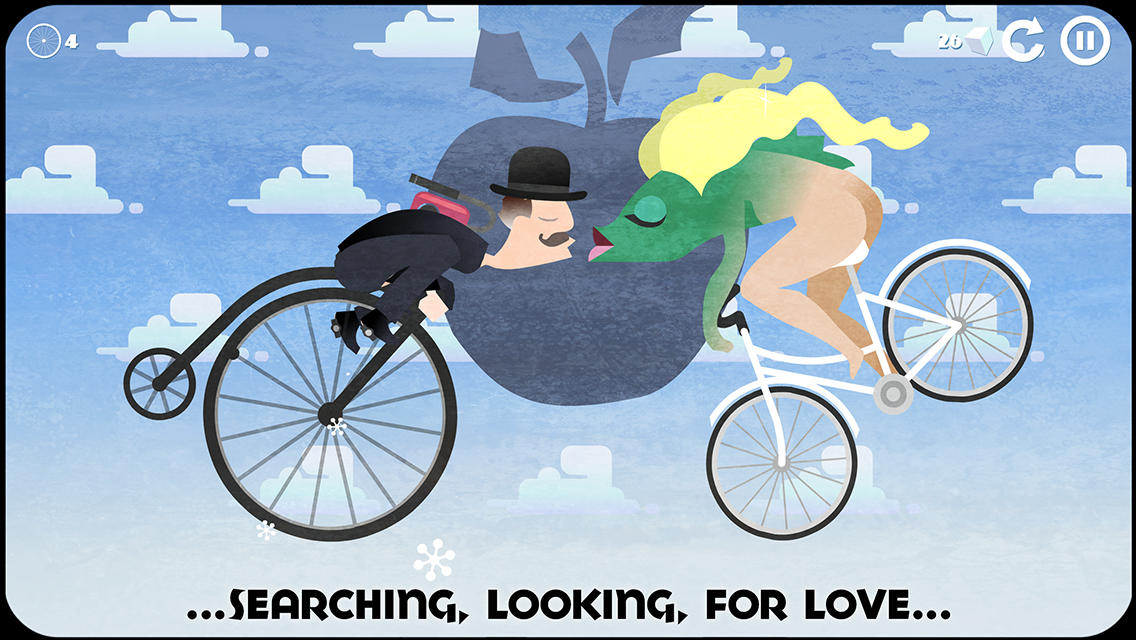 The uniqueness of Icycle is not its gameplay, but rather the eerie artwork and graphics which are part of a weird symbolism. Gameplay wise, Icycle is a side scrolling adventure game, with a pretty simple control scheme. The protagonist of the game is named Dennis, and he can ride his bicycle in either forward or reverse directions. He can also jump and can open an umbrella so slow his descent to the ground.
The game is quite short, with only 20 levels, most of which are not very long. This also works in the favor of the game because each level flows naturally to the next providing a seamless and complete experience.
The game is available on the App store for 99 cents, which is quite less for a game this good.
Game Details:
• A thrilling platforming adventure from award-winning studio Damp Gnat
• Breathtaking worlds that are as beautiful as they are dangerous
• Stunning soundtrack and unique surrealist visual design
• Unlock a wardrobe full of garments to dress and humiliate Dennis
• Upgrade vacuum cleaners and umbrellas to reach hidden items
• Complete 80 missions to unlock bonus features including the original Icycle game!